As of last weekend I took a camping trip at Lake Powell with my roommates, so with the experience I had I feel this is a great time to go into roommate relationships. There are s couple topics at hand but first I will get into what it is like having roommates. Then I will go into how to deal with them whether you like them or not along with some of my personal experiences.
Having roommates, one of two things can happen; 1) You like them and enjoy there company possibly becoming best friends or roommates in future semesters or two, you have serious roommate problems and cannot stand them. Both happen quit often and are very possible. Fortunately for me I have enjoyed my roommates and become very close to them.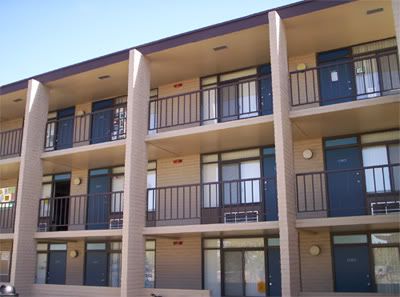 Most of the roommates if not all are also new to the scene, just new to college no parents, new friends and a new lifestyle. It is a drastic change that we all deal with, but how you react to it and how you handle your relationships are all variables. In other words no one can tell you how your roommate relationships will turnout. But with a little effort from all parties it ca turn out nicely.
As I have just experienced a camping trip last weekend with my roommates, I hvae some good advice. The tip that you should hold at the top of your list is be PATIENT. yes be patient as you would with anyone else, at the same time if you encounter a problem confront it. Have a normal conversation about whats on your nerve. That is really the only thing to do I you don't want your relationship with your roommates turning upside down.
You Will experience great moments and sad ones with your roommates, but all in all in the end all the experiences we have together shape our personalities. So take advantage of having a roommate and really get to know the person, I did and it has been one of the best decisions I have made being here at Embry-Riddle.